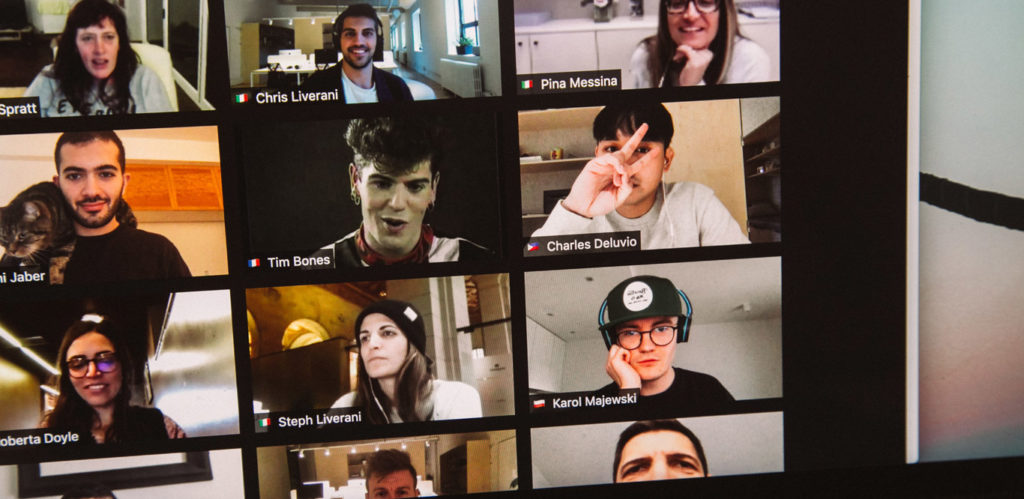 While firms can save up on the real estate and infrastructure, employees get the flexibility to work remotely. Remote Work is here to stay. It's no secret that the size and scope of remote work has accelerated post-pandemic. Organizations like Buffer, Basecamp, Automattic, and Toptal have already succeeded in it. Technological advancements have made it clear that remote employees can smoothly with little or no interruptions at all.
Let's Hop into some Interesting Stats:
If employees had a choice, 99 percent of them would choose to work remotely for the rest of their careers.
Remote workers can be 20-25 percent more productive than their colleagues who work from offices.
76 percent of employees prefer to avoid their office altogether when they need to concentrate on a project.
For 83 percent of employees, the ability to work remotely, at least in some capacity, is a deciding factor while considering a job offer.
As there is a rapid shift towards remote work, organizations, as well as, remote employees are finding it difficult to manage and track everyday tasks, collaboration, productivity, employee happiness, etc. Here's a compilation of the Best Tools to seamlessly manage your remote team.
5 Best To-Do List Apps for Remote Teams
5 Free Project Management Tools
5 Best Remote Team Collaboration Tools For Designers
Various teams can easily communicate and collaborate when working remotely. But it becomes really difficult for remote designers to collaborate and work together sharing their ideas, concepts, designs, working together, modifying prototypes, and whatnot. Have a look at the 5 best collaboration tools for remote designers.
Figma

Figma is an all-time favorite cloud-based tool that allows each contributor to own their part of the creative process and stay in sync across any platform. Packed with great design features like Arc Tool and Vector Networks, it helps to keep the ideas flowing. 

Pricing: It offers a 30-day free trial version. Its paid version starts from $12/month.

MockPlus

MockPlus is an all-in-one design platform for interactive prototyping, unified collaboration, and scalable design systems. It transforms ideas into testable & deliverable designs in one place. Trusted by 2,00,000+ teams, it is bliss for your remote team.

Pricing: It offers a free trial version. Its paid version starts from $41/year.

InVision

InVision offers end-to-end remote designing while rendering a suite of 3 apps- Cloud, DSM, and Studio. Your team can seamlessly build designs, collaborate with endless digital whiteboards and build a rich-interactive prototype on one unified product design platform.

Pricing: It offers a lifetime free plan for individuals and small teams of up to 10 members. Its paid version starts from $7.95/month.

Vectorly

Vectorly enables you to develop skills, understand skill gaps, make frequent reviews, share knowledge, and have a full picture of your team skills. It assists in the process of building engaged and productive teams.

Pricing: It offers a free plan without the need for a credit card. Its paid version starts from $50/month.

Marvel

Marvel facilitates rapid prototyping, testing, and handoff for remote design teams. It instantly builds design specs and connects integrations that boost workflows. It has got everything that your remote design team needs.

Pricing: It offers an unlimited free plan. Its paid version starts from $8/month.
5 Tools To Measure Remote Team's Productivity
5 Employee Happiness Tracking Tools
Happy employees tend to be more productive. Sometimes, employees may face issues in the organization but may not be able to convey them. And as a result, it may hinder their performance, productivity, behavior and at times good employees may leave the organization.
Employee Happiness Tracking Tools consists of various surveys, feedbacks, appreciations, and collaboration options to track how happy & satisfied the employee is at the work. Some tools also offer customizable questions banks, pools, and the option of graphical reports to better understand employees.
Summing Up
Remote Work opportunities have expanded at an enormous rate and it can be carried out smoothly with higher levels of productivity. Enterprises need to adopt new approaches and tools that are specifically meant to assist remote employees and teams along with keeping a track of their work. There are so many free and paid tools available in the market that do the job for you so you can focus on more important work. Choose the best-suited tools and software according to your requirements to work smarter.