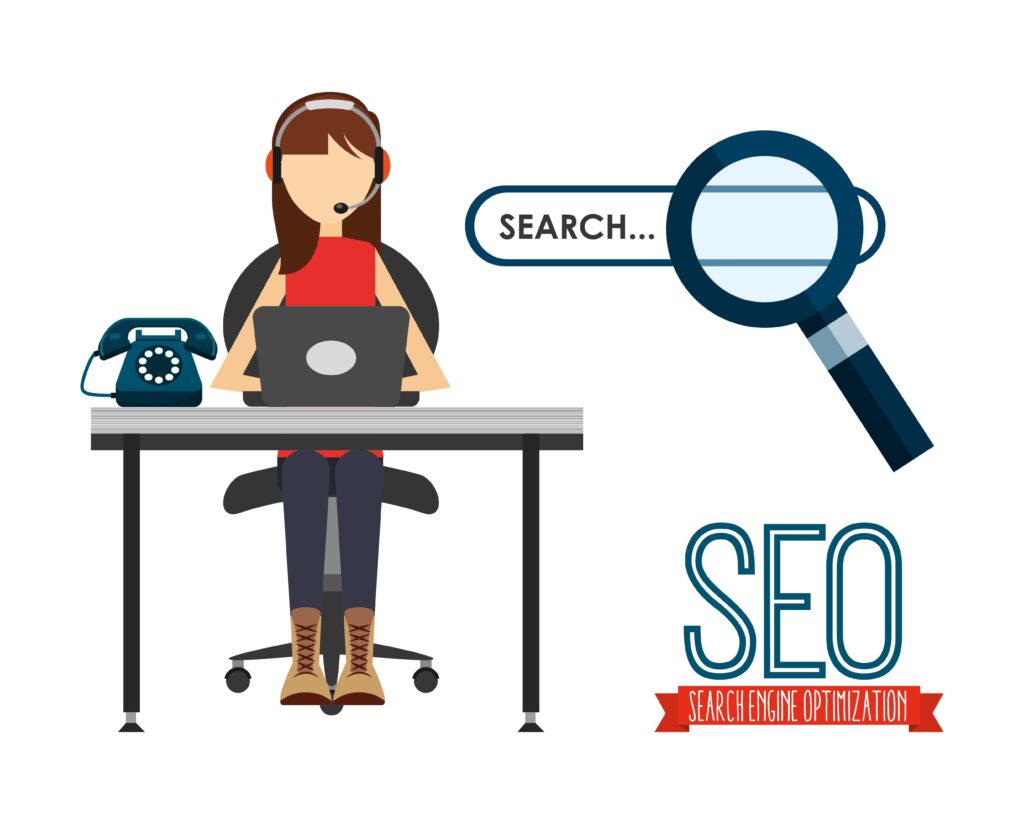 Having a beautiful website with engaging videos and cool pictures is excellent. Still, if it's not generating steady traffic from potential customers and converting them, it's not accomplishing its purpose and negatively impacts your company's revenue.
If you want to take your online presence to the next level, hiring an SEO expert is what you need! Whether you prefer having someone in-house or getting the work done from a freelance SEO consultant, or hiring an SEO consulting firm, an experienced SEO professional can help you achieve your business goals and rank your site on search engines, increasing your site's ranking and page views.
An SEO expert can help improve your website's ranking on search engines. They may suggest simple changes like fixing your site's HTML title tags to fixing structural issues so it is easy for search engine bots to crawl and index your site content. They may also recommend getting good links from other websites in your field.
It would help to look for the following qualities when hiring an SEO expert:
A Holistic Approach to SEO is Vital
For accomplishing successful SEO, it is essential to have a comprehensive understanding of marketing, human psychology, social media, web design and development, content, viral marketing, and business models. SEO consultants or companies that only focus on technical aspects may make short-sighted decisions that can hurt the website in the long run. Therefore, it's vital to take a holistic approach to SEO and ensure that all the necessary components are correctly considered.
Exceptional Communication Skills
An SEO professional should have commendable communication skills to communicate why a change needs to be made to your website in a way that's easy for everyone to understand. An SEO expert can't do everything themselves, and it's not practical either, so they need excellent communication skills to discuss with the C-level and IT teams and get their point across.
Interest
Interest or curiosity is equally vital as knowledge. It is incredible if you find an SEO professional well-versed in IP addresses and can provide them to Google's crawlers. Still, one who's profoundly curious and is continually looking into how that crawler works is more desirable.
Experience as SEO Specialist
Each website needs its SEO strategy to do well. A proper SEO expert who has worked for many years can look at any website and know how to get more traffic from search engines. But someone new to SEO might try the same things on every site, which won't work well.
The Three SEO Levels Explained
Search engine optimisation comprises three levels: (1) Off-page optimisation involves link building. (2) Technicalities – The site's structure can ascertain how easy or difficult it is for search engines to crawl and index your site's content. (3) On-page optimisation means using HTML tags and keywords in a way that helps bring more visitors to your website through search engines. You don't want a one-dimensional SEO; you need someone to implement their SEO strategy from all three sides to maximise success.
Search engines must be able to access all the content on a website for SEO to work. Any other SEO efforts will be pointless if some content is buried deep inside or can't be accessed. Thus, for SEO success, SEO consultants and companies must be aware of technical issues that search engines may encounter and communicate those issues to website developers so they can be resolved.
Execution
SEO professionals who are passionate about executing things become ideal consultants. Smart SEOs find ways to work around barriers and challenges. Naturally, this also means that your company must support progress and not hinder it.
Marketing Acumen
SEO involves more than just the technical elements of a website. The content must be written with marketing tactics in mind, highlighting the benefits to users and leading them to purchase. At the same time, the content must also be appealing to the people at the other end of search engines looking for your company's offerings. Striking the right balance between technical and marketing considerations is vital to successful SEO.
The Ability to Mix With Your Company's Culture
When it comes to SEO, it's about more than just technical expertise. SEO professionals must work effectively with various departments within a company, such as IT, marketing, customer service, analytics, and sales. SEO professionals should be able to work well with members of these teams, which is vital. So, finding an SEO expert whose personality, communication style, and values align with the organisation is crucial. This cultural fit makes progress more effortless, and collaboration may thrive.
Achieving SEO Success
While there is plenty of online information about SEO tactics, achieving results is all that matters. It is crucial to check references from at least three recent clients and learn how the consultant helped them achieve their SEO goals to ensure you're working with an effective SEO consultant or company. It will give you a better idea of the consultant's proven track record of success.
Seeing the Whole Picture
Your primary goal should be to increase conversions and turn website visitors into customers instead of just improving the search engine rankings. A goal-oriented approach is the key to SEO success.
About Webential
Webential delivers result-oriented digital marketing services, which include SEO, PPC and eCommerce marketing. Hire dedicated SEO or PPC professionals or outsource your project to us for highly competitive rates.