Today, the tech world is full of competition. Every enterprise wants to perform better and earn high profits while maintaining excellent relationships with its clients. To win the race of this tough competition, enterprises are always looking for new trends and strategies that would benefit them the most. Magnified digital proliferation has highly promoted an era of outsourcing. Offshore Development Centers or ODC's have rapidly gained popularity enabling enterprises to hire top talent all across the globe. Today various countries like India, China, and the Philippines have become hubs for outsourcing major IT services.

Let's hop onto some of the interesting Offshore Development Statistics:


Offshore Development stats aren't enough to describe tons of benefits it renders. But if you are aiming for long-term advantages and higher profits, you must conduct proper research and plan a strategy accordingly. One wrong decision can upturn the entire vision of the future of your company. So before getting started, check out these 10 important Offshore Development Facts:
India offers the most affordable Outsourcing Services
The foremost and the top reason for outsourcing (70%) is cost reduction
On average, a decent developer will cost around $60-150 per hour and the employers also need to look for employee-centric benefits like health insurance and travel. Let's compare the average cost of developers' salaries all across the globe.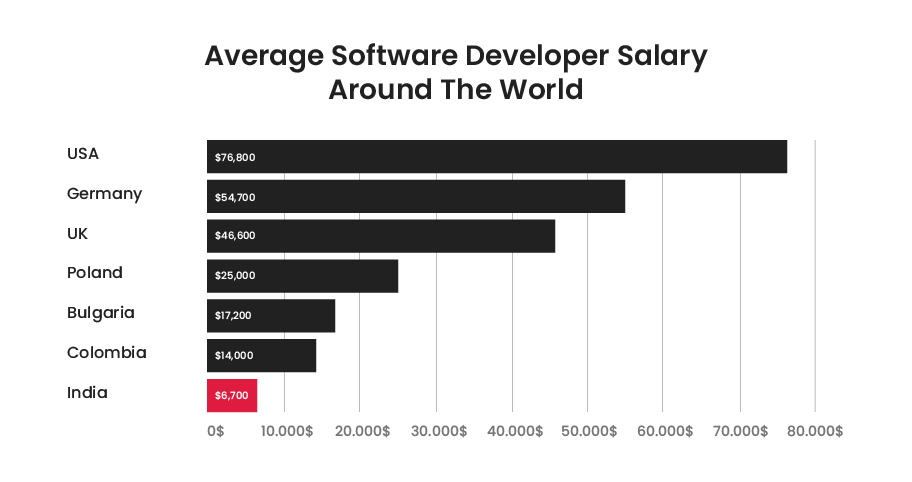 The average developer salary in India is even less than in the Philippines i.e. $ 8,138.32. Hence, India stands in the foremost position for building an Offshore Development Center as it is the most-affordable country. Offshore Development Centers in India alone have helped enterprises to save an estimated $200 Billion. Also,
The cost of living in India is, on average, 64.60% lower than in the United States
The cost of living in India is very little as compared to the west. Even in tech-focused cities like Bangalore, the average developer salary is significantly lower when compared to other countries of the world. There is a huge difference in the amount while considering the cost of rent, travel, bonuses, as well as, health insurance.

You may also like: Why does it make more sense to set up an Offshore Development Center in India?
China and India have the Biggest Talent Pool
According to a study from the Institution of engineering and technology, there has been an increasing shortage of US engineers. But, there has been profound availability of STEM graduates and talented engineers in other countries of the world. China has the biggest talent pool in the world and India is only second to it. Good news? India gives more importance to the English Language as compared to China and hence language is never a barrier.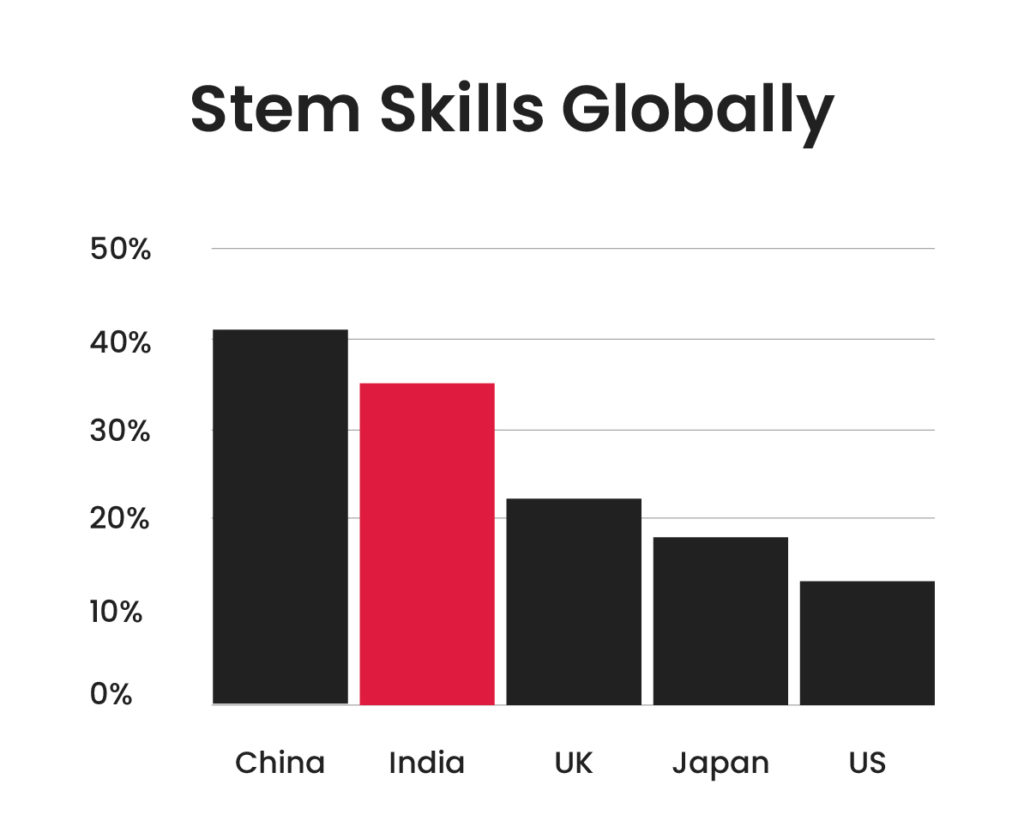 According to C SharpCorner, "India will become the largest software developers hub in the world by 2023 "

Most of the Indian developers are well equipped with the required KSAs and can help companies achieve their business objectives. In fact, India will add approximately 110 million resources to its workforce in the next couple of decades. India will overtake the US's number of software developers by 2023.
China has the highest Growth Rate and major tech enterprises are outsourcing to India and China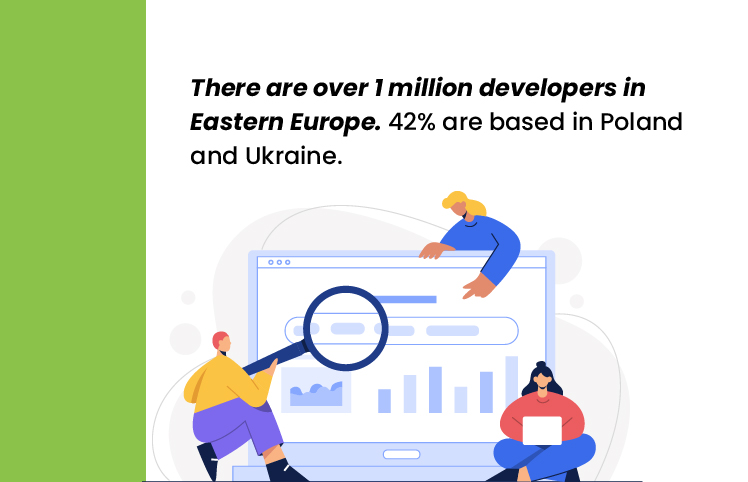 Since the last decade, China has experienced a drastic increase in revenue from merely $1.38 billion to $106.46 billion. Similarly, the technology service industry of India had increased from $4 billion to $58 billion. Ukraine has also become a leader in the Eastern European countries to render IT Offshoring Services. Ukraine's Offshore Development Centers are valued at $5 billion.

"Around 50% of Fortune 500 choose India as their preferred offshore outsourcing location, especially for software and web development."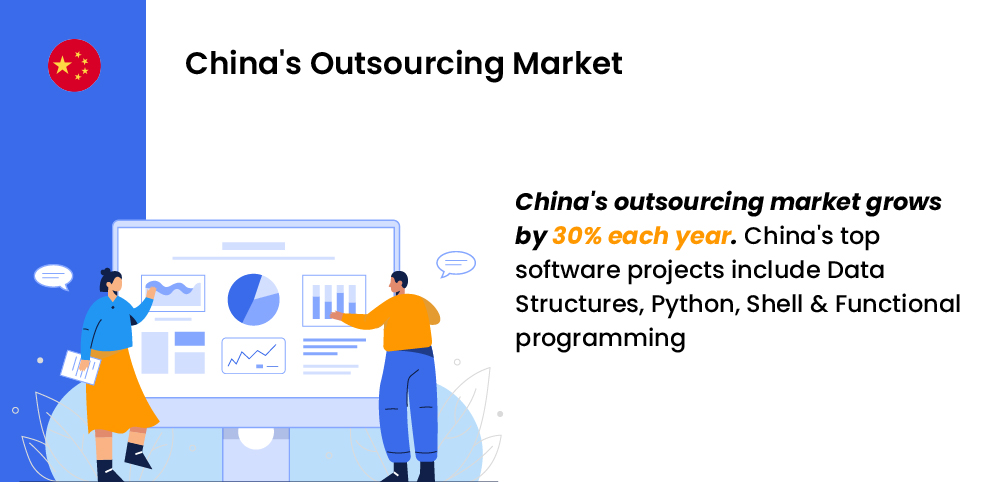 China is the top outsourcing hub for large enterprises like Apple and Google while manufacturing around 5,00,000 iPhones every single day. India is home to some of the largest tech enterprises in the world such as IBM, Microsoft, Dell, Oracle, etc. 1500+ foreign enterprises are outsourcing to India and out of them, around 1000 are large enterprises.
Poland and The Philippines also render top Outsourcing Services
According to the reports, Poland is the 4th best country to outsource software development services after India, China, and Ukraine. The Philippines is the 5th best country in the order. The developers in Poland are highly skilled and have achieved proficiency in learning language databases as well as security.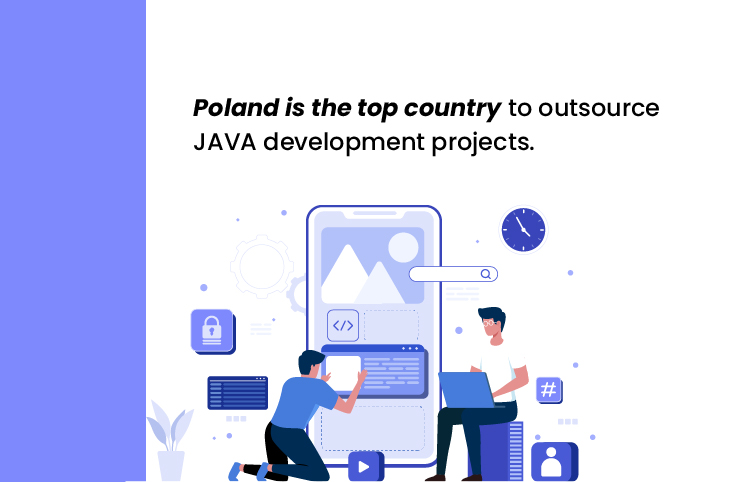 The Philippines has been in the top 5 list and various companies build offshore development centres in the Philippines due to various reasons other than cost-effectiveness. It is well known for rendering top services and high-quality solutions. This is because the developers in the Philippines have gained deep expertise in various programming languages like .NET, PHP, JAVA, C++, Python, Ruby, and HTML.ASP.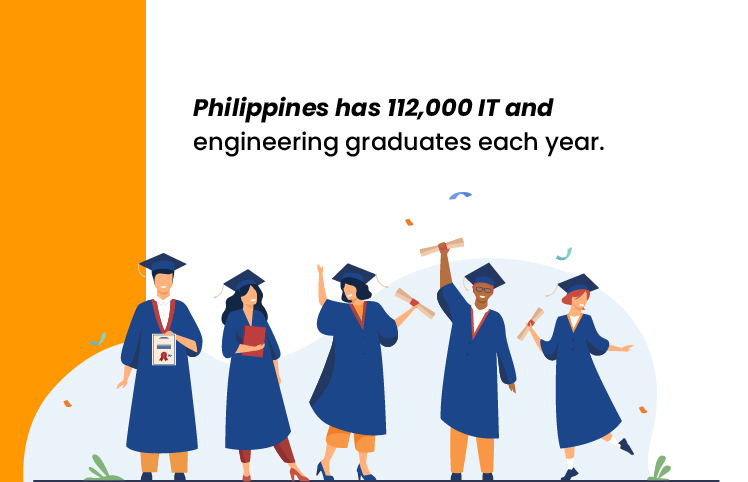 India is a Global Innovator Leader in its Region
India had regained its position to the top in the global innovation region, as per the reports published by Global Innovation Index.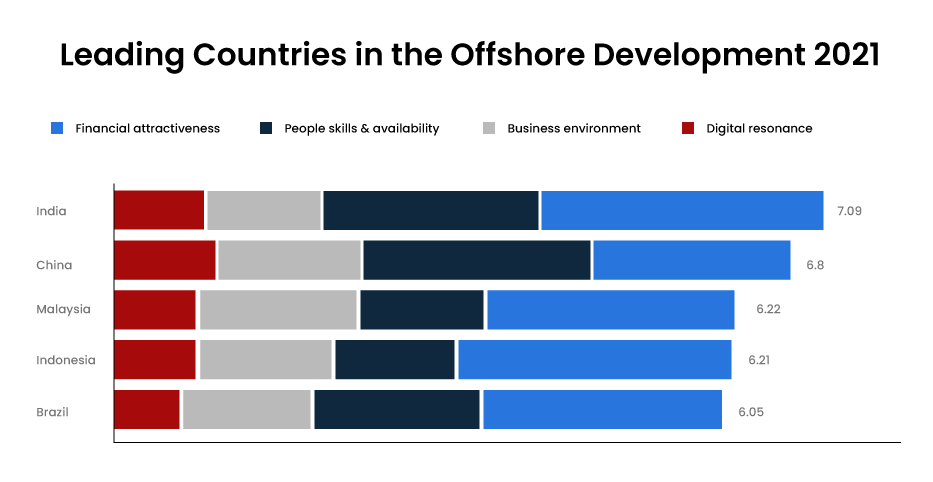 According to NASSCOM, "Over the upcoming five years, 40% of India's workforce is expected to amplify their skills to meet the advanced requirements" India is amongst the countries that have the highest number of ISO-9000 certified companies, and thus quality is never compromised. Hence offshoring services in India bring a bunch of benefits where the quality of the work is the top priority. Over 75% of the world's CMM Level 5 certified companies are in India.

You may also like: How to Setup Offshore Development Center with Webential
TakeAway
There are various other factors to analyze the best offshore development country which include language, skills, time zone differences, cost of outsourcing, as well as innovation index. India is so far the best outsourcing country in the world and Webential can become your perfect partner to build an Offshore Development Center in India. Still in dilemma about building an Offshore Development Center? Connect with Us and one of our experts will guide you through the entire journey.