The global pandemic has wretched out various industries but has wide-open opportunities for the digital industry. Businesses have learned to gain the most from adversity and so the pandemic was a stimulator when it came to not only surviving but staying at the top. Even after the post-pandemic period, enterprises want to work smarter in order to reap maximum profits.
Today, there are 543 million active websites which consist of 4.66 billion unique internet users.
Thus, it's important to have an exceptional online presence to gain more traffic, conversions, and revenue. According to a report, the average user needs only 50 milliseconds to form an opinion about a website. Thus enterprises need to build an appealing website and grow a powerful online presence to accelerate profits.
In order to become the best, you must learn from the best. And what's better than acquiring insights from case studies. Case Studies help to understand tools and techniques used by other enterprises to fuel growth to their success. We have rounded 5 best web development and digital marketing case studies so you get to know about the gems of the digital success world.
Sydney Plumbing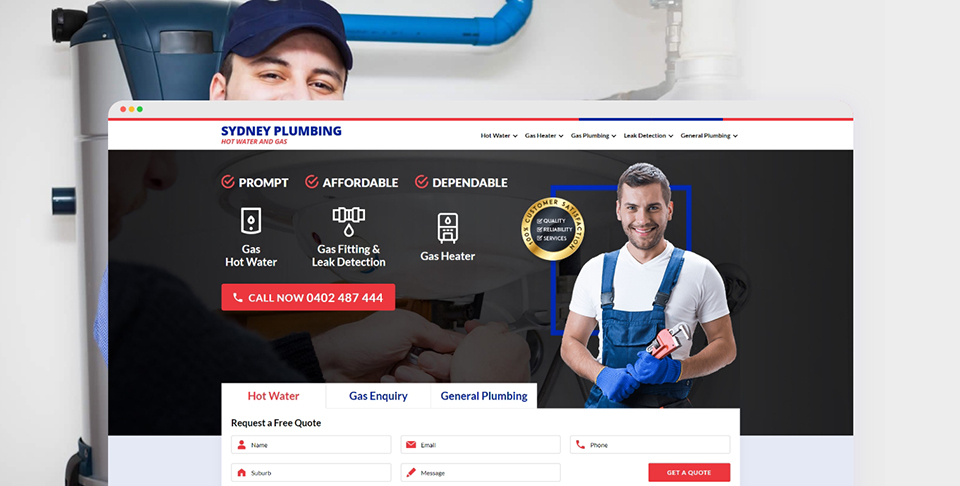 How Sydney Plumbing achieved 400% Increase in Revenue
About Sydney Plumbing
Sydney Plumbing has rendered residential and commercial plumbing in and around Sydney for more than 30 years. Its business consists of licensed and fully insured plumbers, hot water, and room heater specialists who offer quick and affordable local plumbing services. The client is known for its top-notch customer service and 24/7 plumbing services.
Key Objectives
Drive Local Brand Awareness
Maximize Revenue
Site Migration
On-page Optimization

Solution
An eye-catching website for attracting and engaging users.
An online store was built to easily sell their products.
Smooth Website migration & website launch during the least traffic time of the day.
An in-depth SEO audit and assessment of the client's current website were done to determine their rankings.
Google My Business Optimization for leveraging local SEO
A complete SEO strategy including Link Building, Powerful Profile Creation, Authoritative Backlinks, CTAs, Guest Posts, Informative Blogs, SEO-Optimized Content, etc.
Results
182.10% increase in organic traffic within the first year of implementing the SEO campaign.
223.08% increase in organic conversions.
Google 1st page positions for 25+ keywords within 6 months.
Check out the entire case study for more detail: https://www.webential.com/case-studies/sydney-plumbing
Avan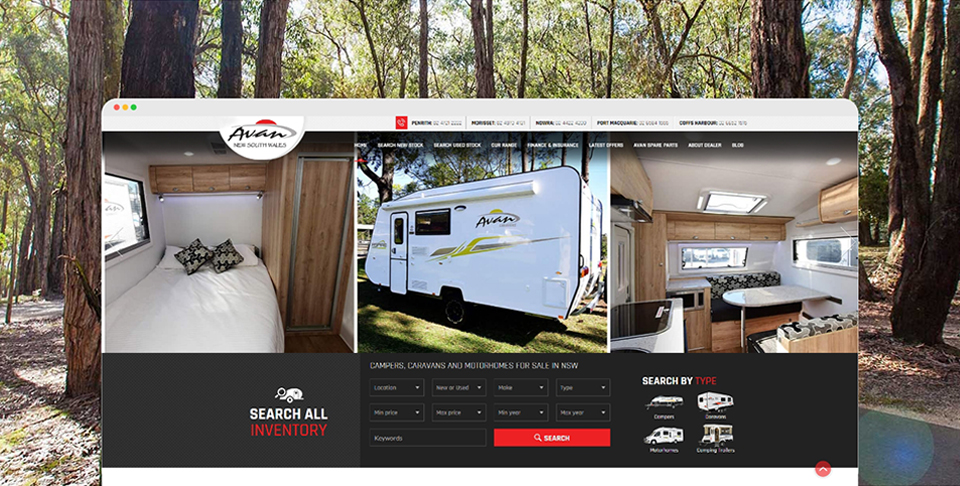 The tactics that accelerated Avan's organic traffic by 139% & conversion rate by 179%
About Avan
Avan has been a major caravan dealer in Sydney for the last 25 years. They are the only authorized dealer in NSW for providing new and second-hand Avan caravans, campers and motorhomes, Golf campers, and Knaus motorhomes at an affordable price. They also provide finance-related services including caravan loans, motorhome finance, and trailer finance in no time.
Key Objectives
Boost Online Presence & Improve Brand Value
Build a user-friendly & engaging website
Enhance local presence
Solution
Crafted an intuitive website design that would engage more customers.
Built a fully functional and optimized website with a custom search engine where the users can easily find their preferred caravans, campers, and motorhomes along with different filters.
3rd party integration of 'Stratton Finance' to help users have an idea of the financial estimates like spending on services, weekly spending, etc after buying a particular vehicle.
Website testing and smooth launching.
Driving edge SEO strategy including link building, powerful profile creation, guest posts, etc. for driving more traffic and conversions.
Results
139% increase in organic traffic.
179% increase in the conversion rate.
38% increase in inquiry phone calls
45% increase in spare parts conversions and 27% increase in caravan enquiry conversions.
#1 Google Ranking for various Keywords.
Read the detailed case study and decide for your own: https://www.webential.com/case-studies/avan
My Car Choice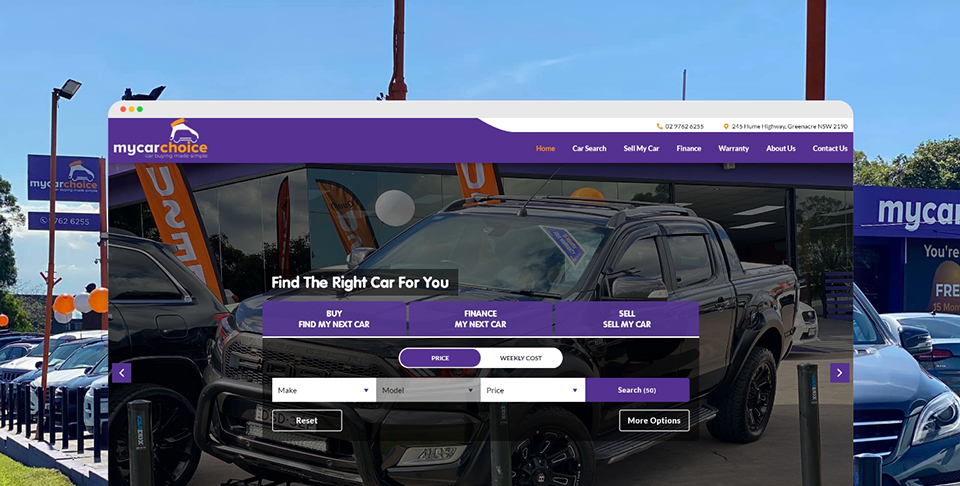 How My Car Choice increased its organic traffic by 139% and managed to secure 100+ backlinks within the first 5 months.
About My Car Choice
My Car Choice has been serving in the motor industry for more than 15 years. Thy deliver high expertise in car-buying experience while rendering excellent customer service. They offer personalized service to each of their customers giving them choice, value, and convenience in their entire car-buying experience.
Key Objectives
Build a customized and user-friendly website along with a custom search engine.
Design the entire website for an SEO-friendly approach.
Build a unique online presence and accelerate traffic.
Solution
Conceptualized, designed, and developed a new user-friendly website with full specifications and features for an easy car buying and selling experience.
3rd party integrations of easyCar and Redbook to update My Car Choice's website with the latest car information.
Smooth site migration without the loss of data or users.
Exceptional content strategy for landing pages and blog posts.
Technical SEO and on-page optimization along with link building & site authority growing activities.
Launched Facebook Paid Campaign and creative ads for 6 months to magnify leads.
Results
139% increase in organic traffic.
20+ keywords ranking on Google first page.
Secured 100+ relevant backlinks in relevant editorial content within the first 5 months.
30% improvement in the overall conversion rate.
Secured top positions on Google for various car-buying related keywords.
Learn more about the success of My Car Choice: https://www.webential.com/case-studies/mycar-choice
Paradise Kitchen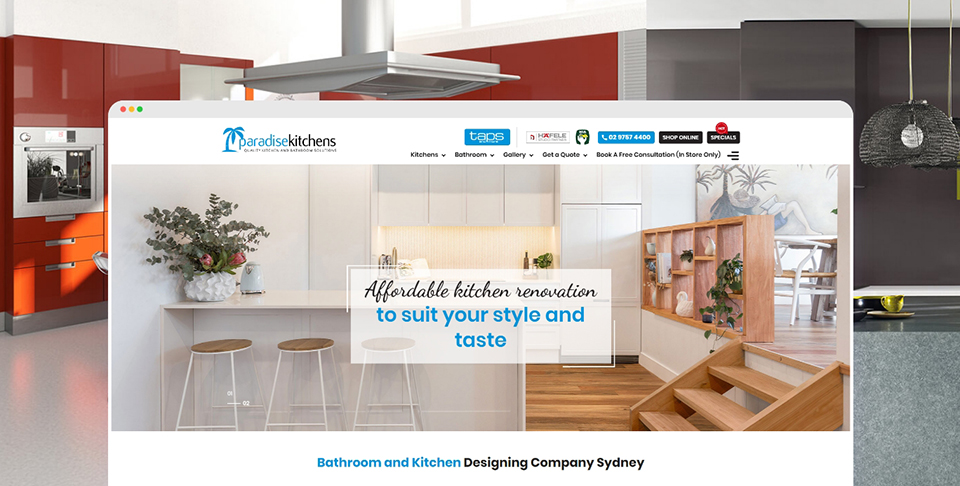 The techniques that Paradise Kitchen used to gain average organic traffic of 4150 visitors per month
About Paradise Kitchen
For the last 30 years, Paradise Kitchen has been rendering a range of kitchen and bathroom products as well as services in the Australian market. They offer a variety of smart, elegant, modern contemporary kitchen designs that could fit any budget. They also render custom made kitchens with a decade of warranty on quality and craftsmanship. From ready-made kitchens to custom laundries to DIY products, Kitchen Paradise proffers everything that one needs for remodeling a kitchen or bathroom.
Key Objectives
Enhance online presence to constantly rank higher.
Escalate the Page Authority (PA) and Domain Authority (DA) across the website.
Build a visually-appealing and SEO-friendly website.
Enhance website load speed performance and conversion rates.
Build & manage an online store to boost revenue.
Solution
Hand-crafting an intuitive & user-friendly website so users stay more on the website.
Adding engaging content & necessary CTAs on the website to drive traffic and rankings.
In-depth SEO audit and assessment to identify their current website's rankings. Monitoring high-volume and high-traffic keywords.
Building a complete analytics and performance tracking setup to easily monitor website performance and return on investment (ROI).
Building and managing an online store on WooCommerce where the customers can directly buy anything they like.
Ranging from up-to-date data management to inventory management for simplified processes.
Results
68% increase in organic conversions.
Recorded average organic traffic of 4150 visitors/month.
Increase in the website's Domain Authority (DA).
29.64% increase in the organic traffic of Paradise Kitchen's online store.
21.45% increase in the organic revenue of Paradise Kitchen's online store.
76% increase in conversions from organic local search.
Want to gain more insights about Paradise Kitchen techniques in driving traffic? Click here: https://www.webential.com/case-studies/paradise-kitchen
Turbo Scaffolding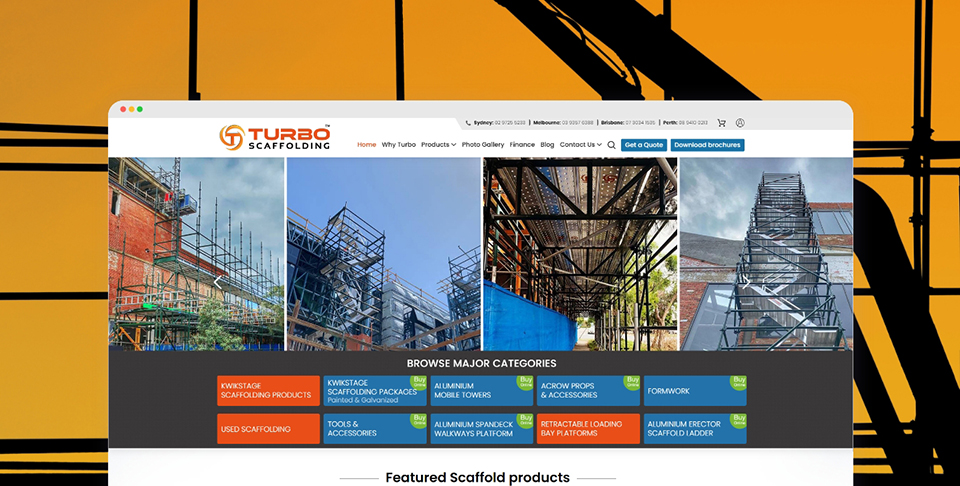 The story behind Turbo Scaffolding's 96% increase in organic traffic, 151% increase in conversions, and 85% increase in revenue.
About Turbo Scaffolding
Turbo Scaffolding is an importer and distributor of different types of Scaffolding products having warehouses in Sydney, Melbourne, Brisbane, and Perth. They have more than 300 different types of products which they sell to different industries across Australia. They mainly supply to construction companies, the mining industry, tradesmen, and shipping yards.
Key Objective
Build an attractive website with an online store to drive more customers.
Built an ERP management system to manage everything in one place from purchase to stock to sales.
Easily manage stock and docket information.
Escalate the brand identity while driving traffic, sales, and revenue.
Solution
Built a visually appealing web design where the users would like to stay and explore more products and services.
An intuitive yet user-friendly website that enabled the user to easily navigate throughout the website while enabling them to easily source and buy steel scaffolding across Australia.
Built an online store on WooCommerce where the customers can directly purchase their preferred products.
3rd party integration of Paypal for a simple and easier payment option.
A custom built ERP system integrated with Xero cloud based accounting application to manage all their operations in one place.
Developed a robust iPad App to manage important features like stock and docket details.
A driving-edge SEO strategy including high-volume and high-traffic keywords, guest posts, CTAs, optimized homepage, authoritative backlinks, etc for driving more traffic.
Rebuilt brand value by launching Google Ads that targeted a specific audience.
On-going support to maintain and manage the system.
Results
94% increase in organic traffic.
96% increase in the local traffic.
85% increase in revenue.
166% increase in the shipping Quote conversions.
151% increase in all the conversions.
127% increase in phone calls.
#1 Position on Google for various Keywords.
#1 position on Google in Local Pack Listing.
13% decrease in the total cost.
Turbo Scaffolding used the correct strategies and a reliable partner for their enterprise. Want to learn more about their project? Here it is: https://www.webential.com/case-studies/turbo-sacffolding-web
Wrapping Up
Digital specialists delivering custom-made solutions can boost your business within no time. Enterprises can target the right audience, improve traffic, boost sales, and multiply revenue while adopting correct strategies with the assistance of a reliable partner.
Let us help you stand out from your competitors and drive your business to the next level.